Meet Penny - the girl taking the rubbish out of waste management!
IWD2023 * 2 MINUTE READ * MONDAY 6TH MARCH 2023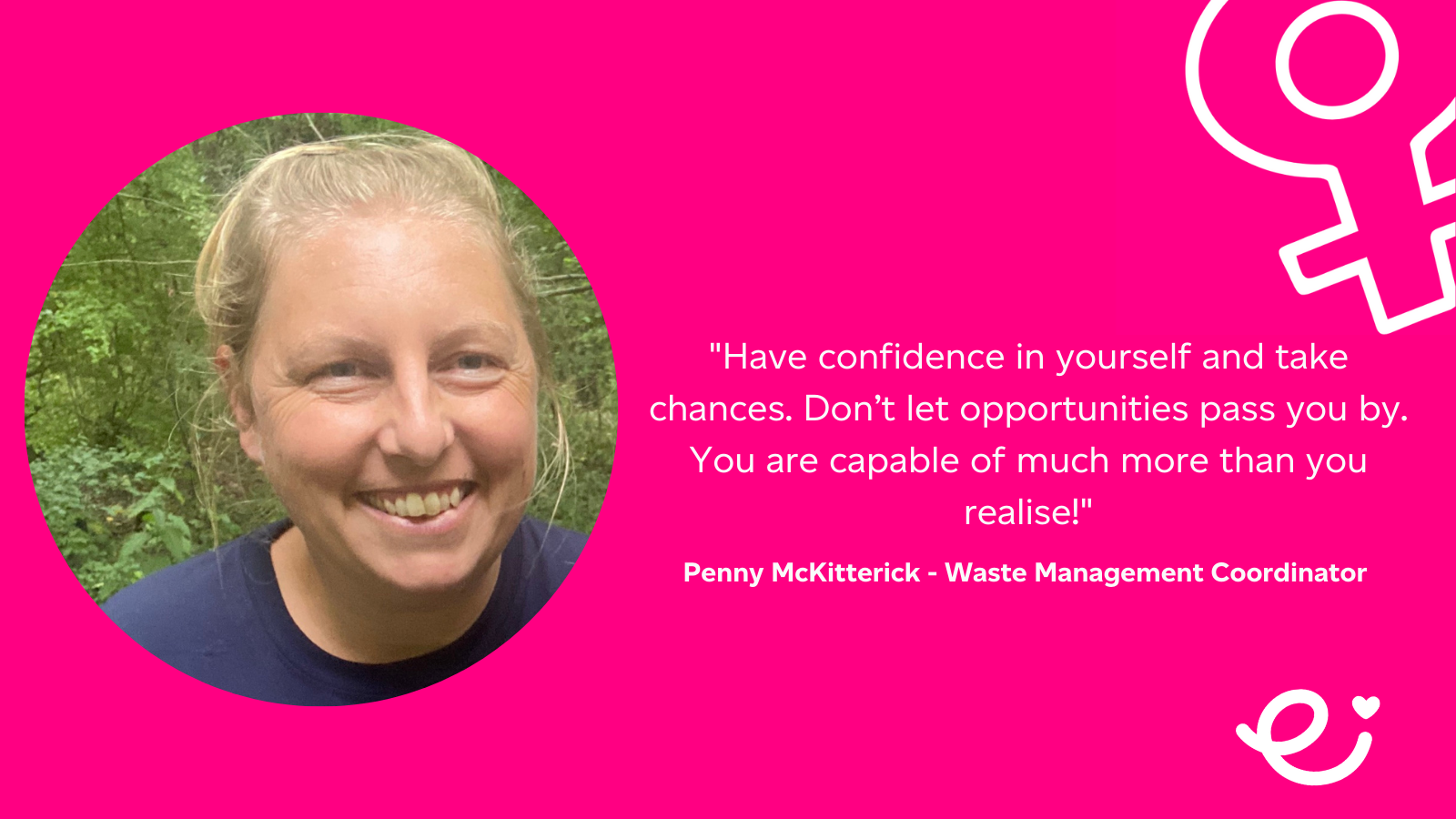 When did you start at Everflow, and what was your role?

I started Everflow in April 2021 as a Customer Service Advisor in water. In May 2022 I secured a position as Customer Support in Waste and became a Waste Management Co-ordinator in February of this year.
Tell me about your current role - what was your career journey like to get here?
My current role is working between customer service and supply chain, setting up customers' waste removal accounts, onboarding new suppliers and developing and maintaining relationships between both customers and suppliers.
Having spent the majority of my roles in customer service it has been exciting to gain knowledge in the waste removal industry whilst also being exposed to a range of other areas within the business.
Being part of a team helping to create and build a brand-new business has been, and continues to be, very exciting and rewarding. The knowledge and experience I have gained over the last 12 months have been incredible. I am looking forward to helping bring the Waste team into BAU.
Over 90% of the waste management sector is male, from operational roles to front-line waste collectors, however, the gap is closing and more women are being employed in the waste sector - how do you feel about this?
I think this is great news. Women shouldn't be put off by the stigma attached to some industries!