Case study: saving customers ££ and saving the planet too with water efficiency!
WATER-EFFICIENCY * 5 MINUTE READ * FRIDAY 20TH JANUARY 2023
DDW at Burton on Trent is a food colouring manufacturer, and part of a Swiss global company called Givaudan.
The site used an average of 400m3 per month (worth £1,200 in water bills) in 2021 before the water-saving project began. 90% of this was production based.
Their continuous improvement lead contacted Everflow in July 2022 to ask for advice on reducing their water usage.
DDW completed Everflow's online survey and received a report with costed, quantified recommendations for improvements. They then took up these recommendations, detailed below.
They have reduced their water usage by 20% so far just from improvements to washrooms - which is more than 1 million litres per year and have reduced their water and wastewater bill by £150 per month already.
They identified that 37% of water used on site (1,800m3 a year) was being wasted with overnight usage (while the site was idle) averaging 35m3 per week.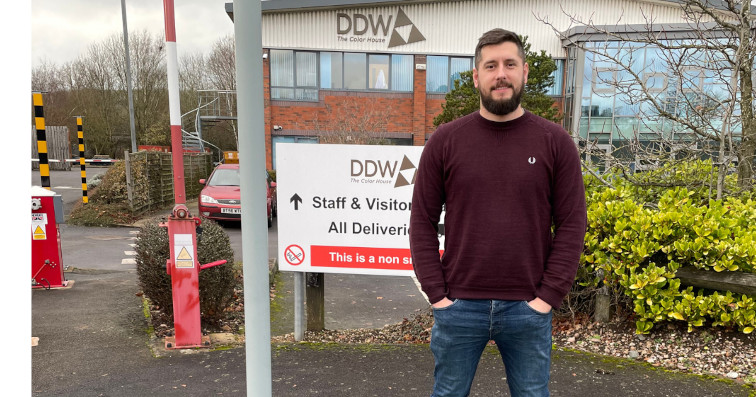 DDW aimed to achieve enough water savings to cover the costs of their investment within 6 months, which they achieved, so they can now enjoy ongoing bill savings, make further improvements and start improving their industrial processes.
What they did:
• Reducing urinal flushing from a 13-litre cistern from every 5 minutes, 24 hours a day, to once an hour during working days and less frequently at other times by installing a programmable control and a fresh ozone diffuser to combat potential odours
• Replacing their twist-operated, high-flow washroom taps with push-to-operate versions which automatically shut off after 10 seconds to reduce the risk of them being left running
• Fitted flow restrictors to washroom and kitchen taps
• Conducted overnight flow tests to identify and repair leaks
• Took regular readings from their internal (production process) meters
• Submitted meter readings every month via Everflow's website, making their bills much more accurate than those based on the usual cyclical meter readings taken by Everflow twice a year
• Took up Everflow's smart water logger offer for the main meter to their site. The device is working well, and saving them a twice-daily trip to the meter at the front of the site, rain or shine!
• Conducted a thorough audit of all their production equipment.
This year, they plan to:
• Replace the remaining 25% of their onsite toilets which are lever flush with dual flush models
• Update their shower block to reduce the number of showers and enable the fitting of water-saving valves or shower heads
• While they're unable to use rainwater in the factory due to food safety, they're discussing collecting rainwater for watering their outdoor plants with their gardener
• Run employee water-saving campaigns in their offices, for which Everflow have provided DDW with posters and logs.
For process water usage, in 2023 they will:
• Improve the design and maintenance of equipment to reduce water required for cleaning
• Recycle water from their Reverse Osmosis water purification plant.
"Due to the help and advice from Everflow, we discovered the key offenders for water wastage. We were informed of schemes and technology that we didn't know were available. We've been able to make better, well-informed choices on what has the most impact. I'm thrilled to be consulting with Everflow and working in partnership to bring down water wastage and reduce our carbon footprint."
- ANDREW EAMES, CONTINUOUS IMPROVEMENT LEAD OF DDW
Leak detection through Everflow's smart water logger service for water efficiency
Through monitoring, DDW were able to collect data on three leaks that would have otherwise been missed, which avoided wasting vast quantities of water. As a result, these leaks were discovered and fixed in less than a day. Previously, leaks were only discovered when they submitted monthly meter reads, and they discovered above-average usage.
To replace the manual process, a smart water logger was installed in mid-October on the main site water meter. The logger sends readings to an online portal for reporting. DDW set a usage limit and when this is exceeded, they receive an alert via email. This automated their leak detection and standardised the way they collect their water usage information.